Ballarat (Vic) Live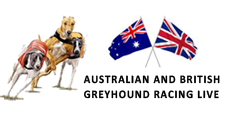 In this article, we will take a closer look at Ballarat greyhound racing, including its history, key events, and some of the latest statistics related to this sport.
History of Ballarat Greyhound Racing
Greyhound racing has been a part of Ballarat's sporting landscape for more than 90 years, with the first official race held at the Ballarat Greyhound Racing Club in 1932. Since then, the club has become one of the most important venues for greyhound racing in Victoria, attracting some of the best trainers and greyhounds in the country.
Over the years, the Ballarat Greyhound Racing Club has hosted many high-profile events, including the Group 2 Ballarat Cup, which is held annually and attracts some of the top greyhounds from around Australia.
Key Events at Ballarat Greyhound Racing
Aside from the Ballarat Cup, the club also hosts other important events throughout the year, including the Gold Rush Maiden, the Ballarat Puppy Classic, and the Super Sunday Series.
The Gold Rush Maiden is a race for maiden greyhounds, with a total prize pool of $10,000. The Ballarat Puppy Classic, on the other hand, is a race for young greyhounds aged between 12 and 18 months, with a prize pool of $50,000. Finally, the Super Sunday Series is a four-week event that features some of the best greyhounds from Victoria, with a prize pool of $50,000.
Latest Statistics
According to the latest statistics, the Ballarat Greyhound Racing Club held a total of 121 race meetings in the 2020/2021 racing season.