Bulli Live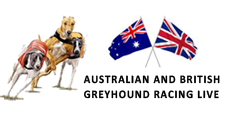 Bulli Greyhound Racing is one of the most exciting and fast-paced forms of the sport. Located on the South Coast of New South Wales, Bulli Greyhound Racing is a premier destination for Aussie greyhound racing fans and remains popular in our daily library of live-streaming.
The Bulli Greyhound Racing track is a 400-meter oval, featuring sharp turns and long straightaways. The track surface is made of sand, and the dogs run at incredible speeds of up to 70 kilometers per hour. The venue has a capacity of over 10,000 spectators, making it a popular destination for people of all ages.
The races at Bulli Greyhound Racing are divided into different categories based on the age and experience of the greyhounds. The youngest and least experienced dogs race in the Maiden category, while more seasoned greyhounds compete in the Grade 5, Grade 4, Grade 3, and Grade 2 categories. The top greyhounds race in the Grade 1 category, which is the highest level of competition.