Caliente, Mexican Greyhounds Live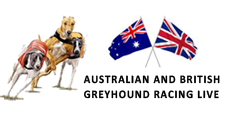 Caliente Greyhound Racing in Tijuana, Mexico, is a regular fixture in our schedule of live greyhound racing. With its top notch facilities, exciting races, and electrifying atmosphere, Caliente Greyhound Racing is a must-see attraction for locals and tourists alike.
Caliente Greyhound Racing has been operating since 1972 and is the only greyhound racing track in Mexico. The facility is equipped with a modern racing track, betting booths, and an air-conditioned grandstand that can seat up to 10,000 people. The track is located just 20 minutes south of San Diego, California, making it a convenient location for tourists and locals from both sides of the border.
Greyhound racing at Caliente Greyhound Racing is an exciting and adrenaline-filled experience. Races typically last for about 30 seconds, and the dogs can reach speeds of up to 45 miles per hour. The races are run on a straight track, and the greyhounds chase a mechanical lure that simulates a rabbit. The lure is attached to a cable that runs around the track, and the greyhounds chase it until they cross the finish line.
Betting on the races is a major part of the experience at Caliente Greyhound Racing. The facility has several betting booths where spectators can place bets on their favorite dogs. The most common type of bet is a win bet, where the bettor selects the greyhound that they think will cross the finish line first. Other types of bets include place, where the greyhound must come in first or second, and show, where the greyhound must come in first, second, or third.
Caliente Greyhound Racing is also home to several special events throughout the year, including the Caliente Greyhound Derby, which is a high-stakes race that attracts the best greyhounds from around the world. The derby is a major event, and spectators come from all over to watch the race and place their bets.