Dapto Live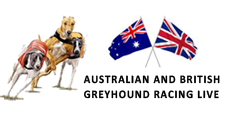 Greyhound racing has been a popular sport around the world for decades, and in Australia, it is no different. One of the most famous tracks for greyhound racing is located in Dapto, New South Wales. Dapto Greyhound Racing is a thrilling and exciting sport that attracts thousands of fans and spectators every week.
History of Dapto Greyhound Racing
Dapto Greyhound Racing has a long and fascinating history that dates back to the 1930s. The first official greyhound race was held at the Dapto Showground in 1936. The sport quickly gained popularity, and by the 1950s, Dapto had established itself as one of the premier tracks in Australia.
Over the years, the track has undergone several renovations and upgrades to make it safer and more modern. Today, Dapto Greyhound Racing is a state-of-the-art facility that attracts some of the best greyhounds and trainers from around the country.