The Meadows Live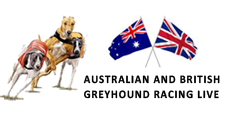 Meadows Greyhound Racing track, located in Melbourne, Victoria is known for its thrilling dog races and state-of-the-art track facilities. The Meadows has become a favorite among international viewers of greyhound racing and remains popular in our live-streaming selections.
As a lover of greyhound racing and a frequent visitor to the Meadows, you know firsthand the excitement and energy that permeates the track on race day.
The most famous race at the track is the Australian Cup, with a pot of $250,000 for the winner of the prestigious finale.
Track Records:
525m: 29.376 - Allen Deed - 3 January 2015
600m: 33.911 - Dyna Double One - 6 February 2016
725m: 41.933 - Space Star - 28 February 2015