Richmond Race Club Live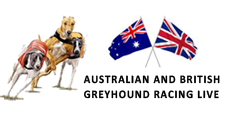 Richmond Greyhound Racing has been operating since 1935 and is one of the premier greyhound racing tracks in Australia. The facility is equipped with a modern racing track, betting booths, and a grandstand that can seat up to 3,000 people. The track is located in the Hawkesbury region, just an hour's drive from Sydney, making it a convenient location for tourists and locals alike.
Greyhound racing at Richmond Greyhound Racing is an exciting and adrenaline-filled experience. Races typically last for about 30 seconds, and the dogs can reach speeds of up to 70 kilometers per hour. The races are run on a straight track at varying distances between 230m and 722m and have proved popular amongst viewers of our live-streams.
Betting on the races is a major part of the experience at Richmond Greyhound Racing. The facility has several betting booths where spectators can place bets on their favorite dogs. The most common type of bet is a win bet, where the bettor selects the greyhound that they think will cross the finish line first. Other types of bets include place, where the greyhound must come in first or second, and show, where the greyhound must come in first, second, or third.
In terms of statistics, Richmond Greyhound Racing has a rich history of producing some of the best greyhounds in Australia. The track record for the 400-meter race is held by the greyhound called Buka Sunset, who set a time of 22.27 seconds on 13th April 2019. The track record for the 535-meter race is held by the greyhound called Feral Franky, who set a time of 29.14 seconds on 6th July 2019

Racetrack Stats:
Circumference: 463m
Races: 230m, 401m, 520m, 622m, 722m