Shelbourne Park Live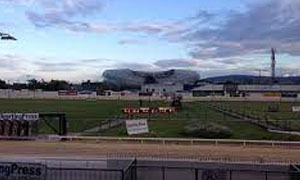 Located in Ringsend in South Dublin, Shelbourne Park is one of Ireland's most famous Greyhound stadiums. The racetrack opened in 1927 and has now become home to some of Ireland's best and most well known races. The Irish Greyhound Derby, the Grand National and the Easter Cup all make their home at Shelbourne and the track now boasts the most races of any stadium in the country.
The Irish Greyhound Derby is Shelbourne's finest race, last won by Susie Sapphire in 2021. The race itself originated at Harolds Cross, while also appearing at Limerick and Cork but has found its home at Shelbourne since 1968.

Click here to find out how to watch Greyhounds live online at home on pc, smartphone, mobile or tablet!
Race times:
Greyhound Racing takes place on Tuesday, Thursday, Friday and Saturday at Shelbourne Park.